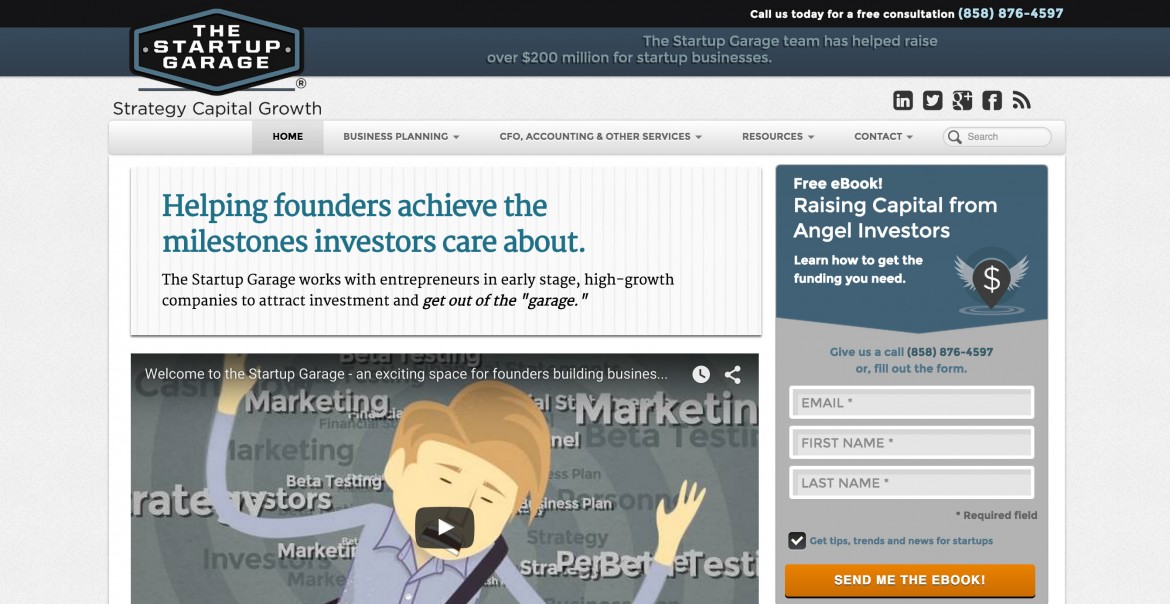 Nicole helped transform The Startup Garage brand from attracting small businesses to High Growth Startups. Her creativity and imagination have helped take our brand and company to the next level. Our brand has turned from a liability to an asset that drives new business.
The Startup Garage helps startups build investor materials to quickly scale. We had an active role in not only building the website and visuals, but in developing a marketing strategy and the execution to see it come to life.

Check out the explainer video (scripted by us and expertly animated by the talented Jeff Domitrz) here!
We also built out the sample set of investor products and helped in creating investor materials for their clients.
See our sample set of investor products here.